'LOST ANS FOUND' OBJECTS_2018





prohibido tocar I, 2018, Unpack Studio, Havana, Cuba
(spruce, gauze, Carolina flower, palm tree fibre, cotton, metal)


« Objets trouvés » ou mémoire d'un voyage
Co-working exhibition with Janis Lew Schroeder and Camille Kaiser
2018, Le Pneu art space, Le Vélodrome, Geneva, CH

This project is the result of a one-year travel around the Atlantic ocean I made in 2017. Sailing from France to Africa, then Caribbean Islands; from Bermuda to Canada. Walking from Dominica to New Orleans, then Cuba; from Quebec to Yellowstone.

During this itinerary, I met ideas as you met objects. Some ideas in a diary. Some objects found on the road that I can't keep with me anymore. Everything in my bag has its own weight. So, I collect some traces, full of memories of their passing inside me, of my passing over there. No picture, nothing precise, only sensations that are modified each time I remember them.

A series of objects with the date and the place where they have been created - an ultrasound of feelings, an infiltration into the hand. I present you my 'los and found' objects, as a narrative of a travel around an ocean. Alone or accompanied, get in board for the crossing.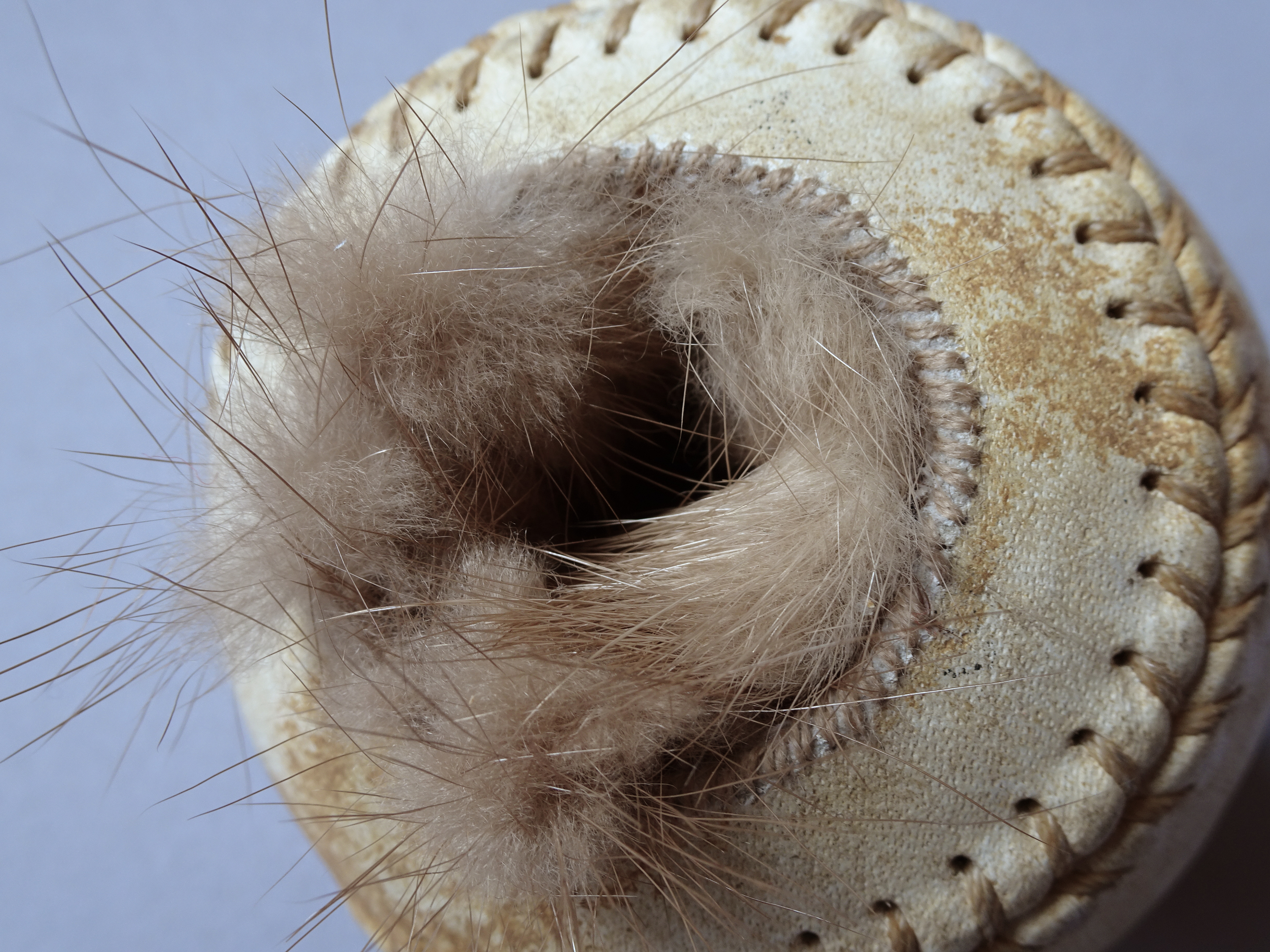 sans titre, 2018, Le Pneu, Geneva, CH
(leather, thread, cork, cotton, rubber, fur)


prohibido tocar II, 2018, Unpack Studio, Havana, Cuba
(wood, paper, Carolina flower)


sans titre, 2018, Le Pneu, Geneva, CH
(wood, tracing paper, ink, electric circuit, LED)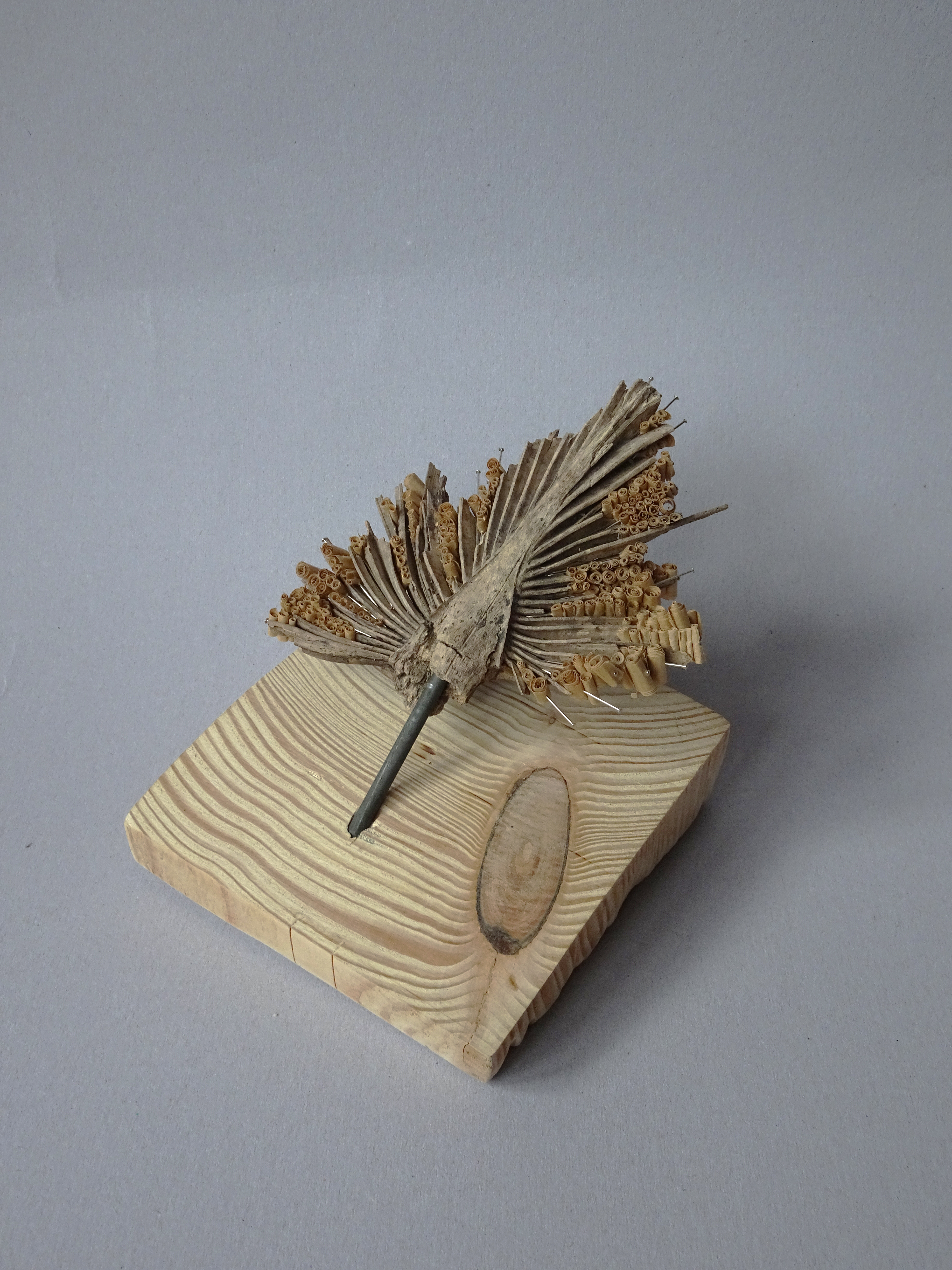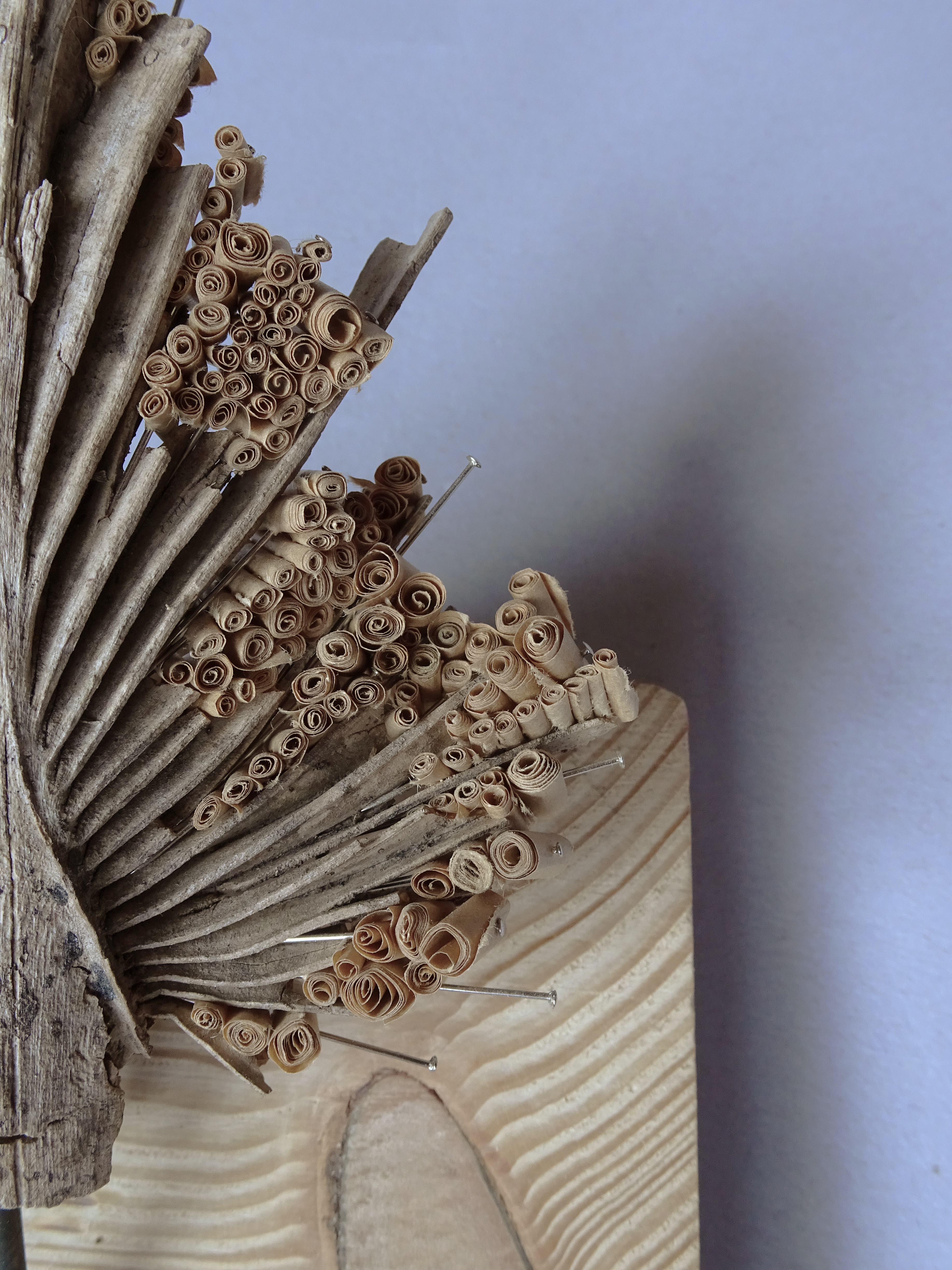 sans titre, 2018, Unpack Studio, Havana, Cuba
(oak, palm tree, paper craft, needles, steel)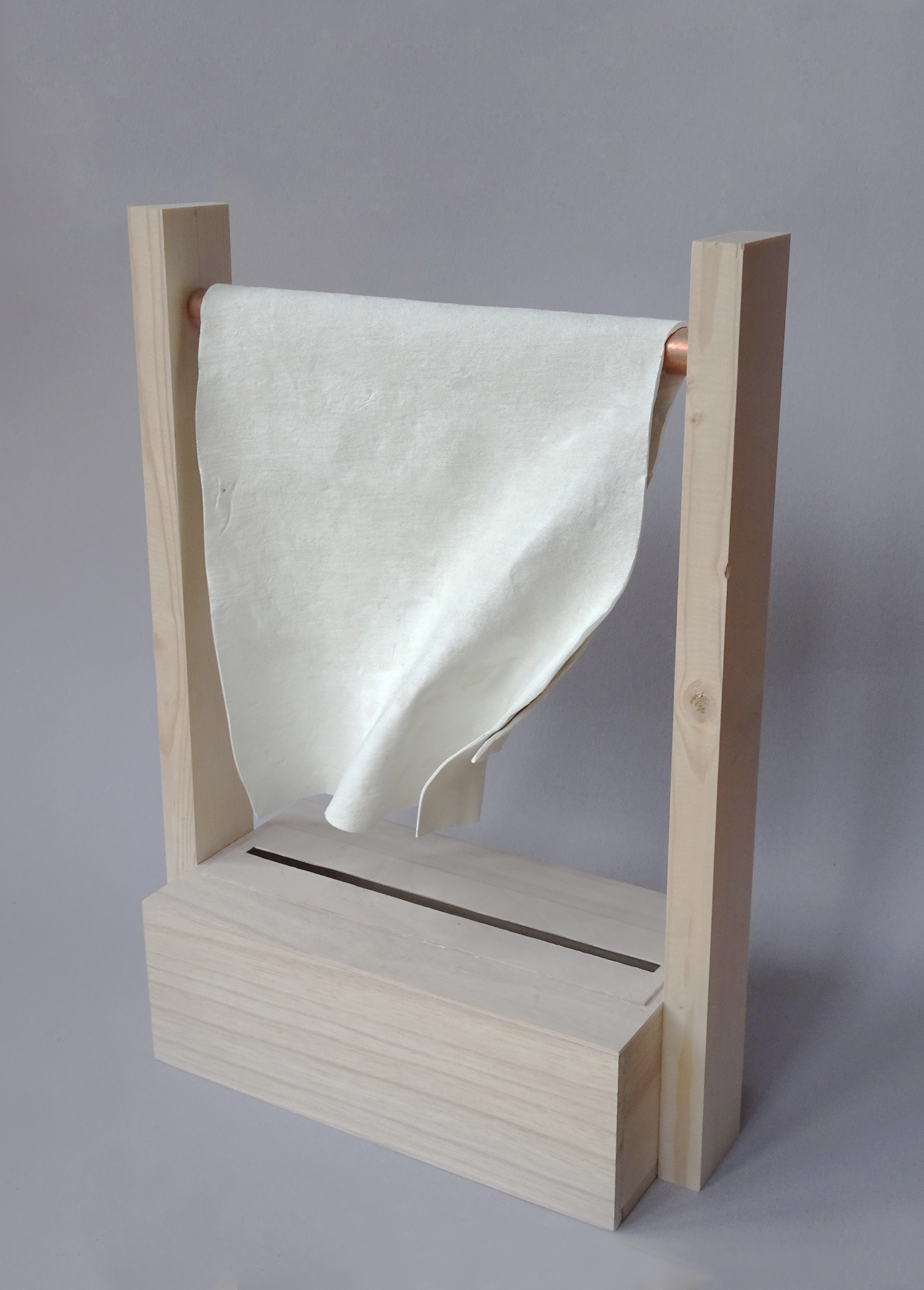 sans titre, 2018, Le Pneu, Geneva, CH
(wood, copper, clay)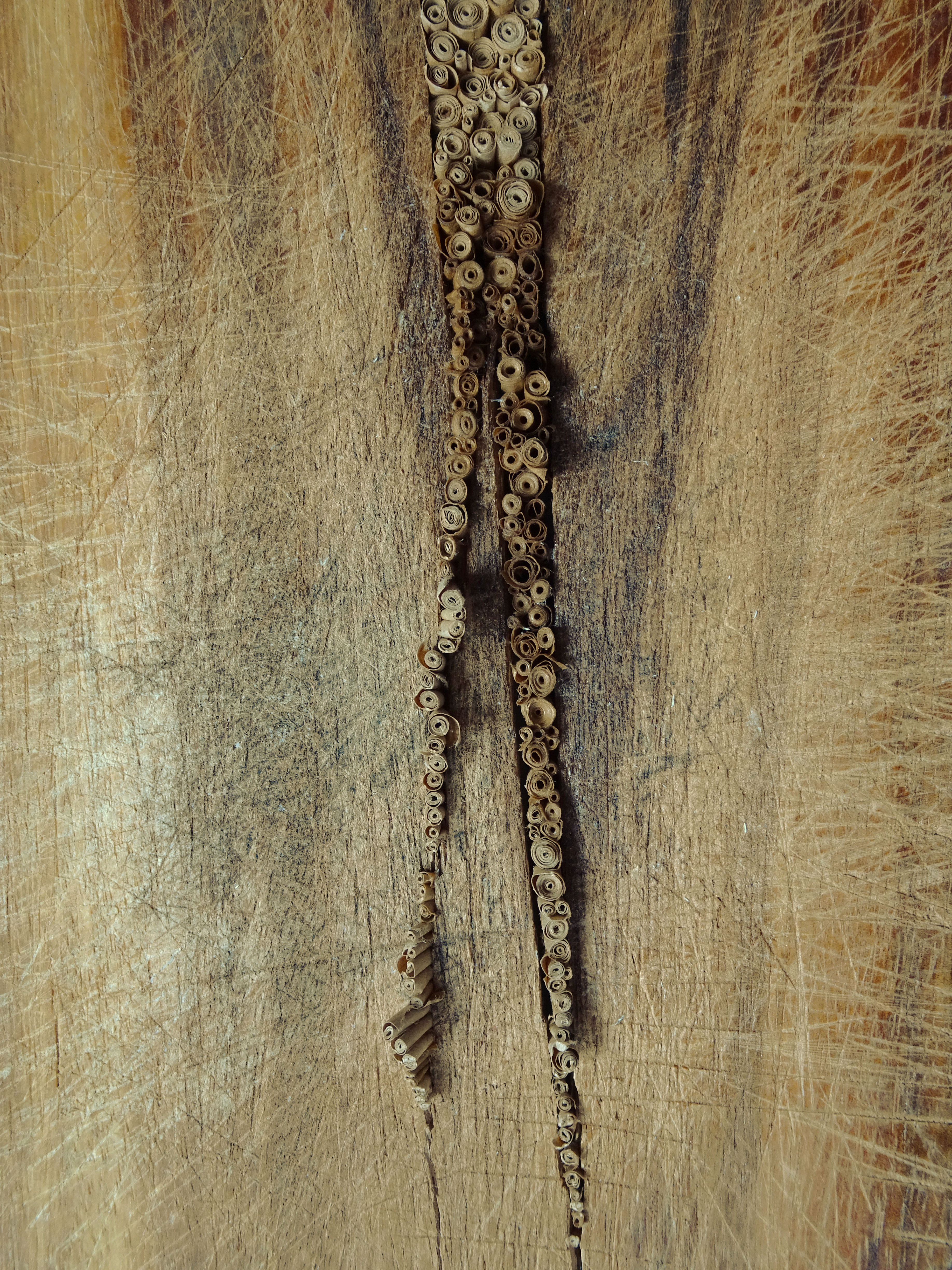 sans titre, 2018, Le Pneu, Geneva, CH
(wood, paper craft)